My boys will never have a magazine-worthy bedroom, but I wanted to do
something
to make it look like I at least tried!
I decided to do a theme with the color orange and non-babyish safari animals. While browsing Etsy for decorating ideas, I came across this: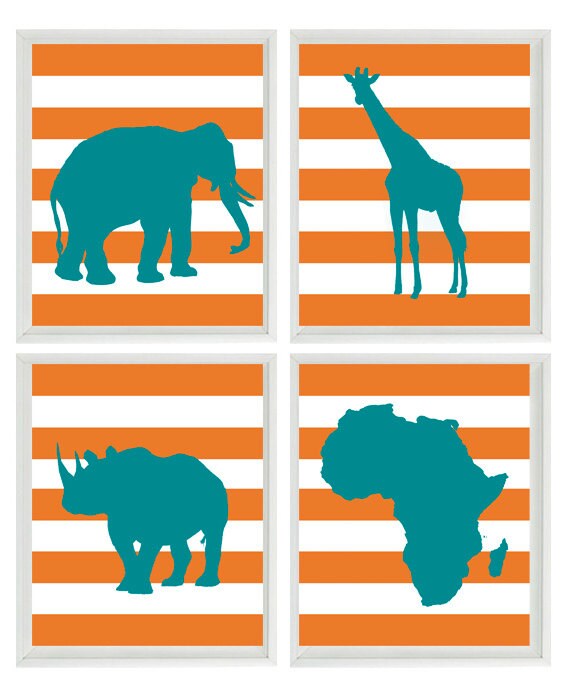 I loved the simplicity, but not the $50 price tag.
After some thinking, this is what I could afford:
4 sheets of paper, 2 frames
It cost me a whopping $6. I Googled for "african safari coloring pages" and found a couple of giraffes and lions that I really liked.
These I laid over the fancy paper and traced with a heavy hand so it would leave an imprint. Then I cut them out with sharp scissors. I trimmed my backgrounds to fit the frames, laid the animal silhouette on top, and glued it in place. And voila...
8x10 Safari Art
~Heather (owner of Cloth Diaper Outlet)
All photos and text copyright 2013, CDO LLC